Thank you to everyone who played Dreamers Bingo throughout their Spring 2016 Tour.  This was meant to be something special for their first headline outing.  If you were lucky enough to catch them live, you must agree with me — the boys brought their A-game.
I was lucky enough to enjoy three shows on this stint.  It was amazing!  Once again, the shows were upbeat, lively, and impressed new fans all over the place.  (Trust me, they told me.)  In Seattle, there were several people mentioning to me how they hadn't planned to stay for the headliner after the Arkells, but did and were seriously impressed.  In Portland, my friend who joined to have a couple drinks with us, is now obsessed.  She messages me pretty regularly since to find out when we're doing it again.
In San Francisco, it was a whole different crowd.  Diehards came out from all over.  I met my biggest Tunespeak contest competition, reunited with my favorite TATE fan couple, and met new friends I'd seen on Twitter.  It was the greatest thing ever.  I never wanted any of it to end…which may have led to my small temper tantrum at the end.  Ho hum, let's forget about that.
Now the big announcement — the winner of the big Delish prize package is:
SVLorh!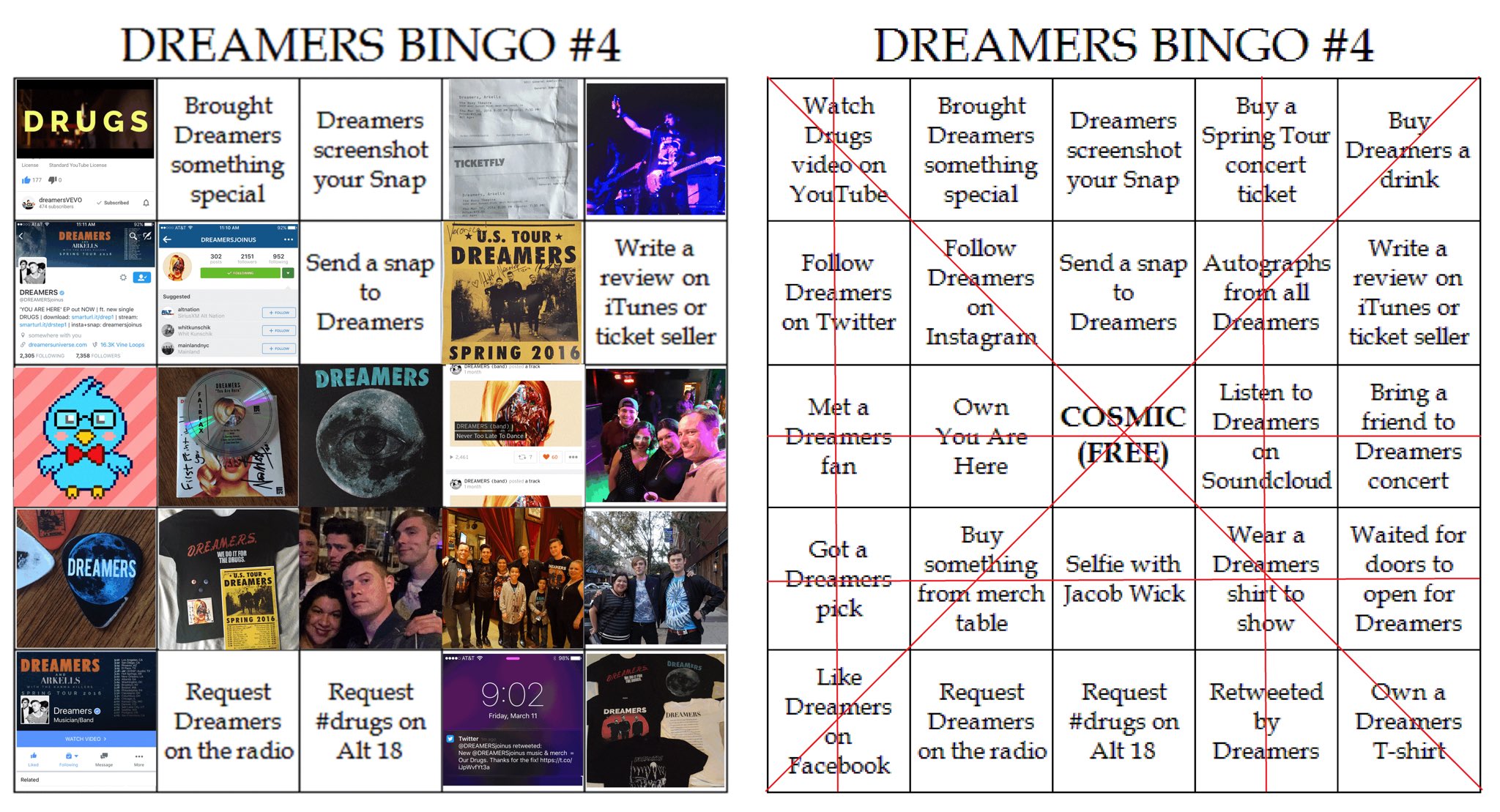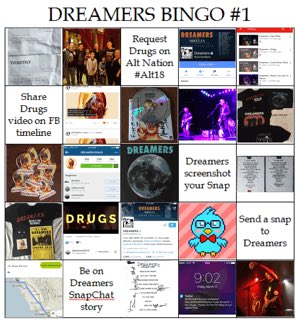 They completed bingos all over the place.  Go them!  Really, this is only a small part of their amazing-ness.  You will be incredibly lucky if you get to meet them at a show.  SO. MUCH. FUN!
In a close second (and deserving of a serious honorable mention) is the extremely gorgeous and talented Nerdeebirdee.  Meeting her in SF is another one of my highlights.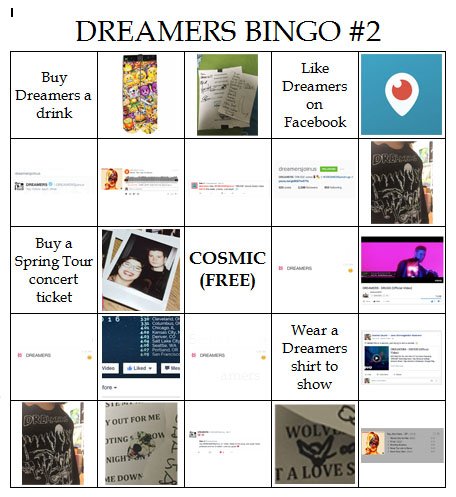 There were several partial bingos and great stories to go with them.  Thank you all who took the time to try to photograph your Dreamers' memories for this game.
If you missed this tour, lucky for you they're hitting the road again.  Please make sure to check out their live performance because it's infectious.  In a good way.