Without going into a lot of gory details, I've traveled a lot in the last week.  I'm exhausted.  And that means I have nothing to give the blog in this moment.  However, I can't leave you with nothing.  I want you to come back when my brain works again and I'm witty.  Er, I mean I try to be witty.
I leave you with a wonderful natural sight I saw this weekend.  It's called Face Rock and it's located in Bandon, Oregon.  Why such a strange name you ask?  You tell me.  If you can see it that is.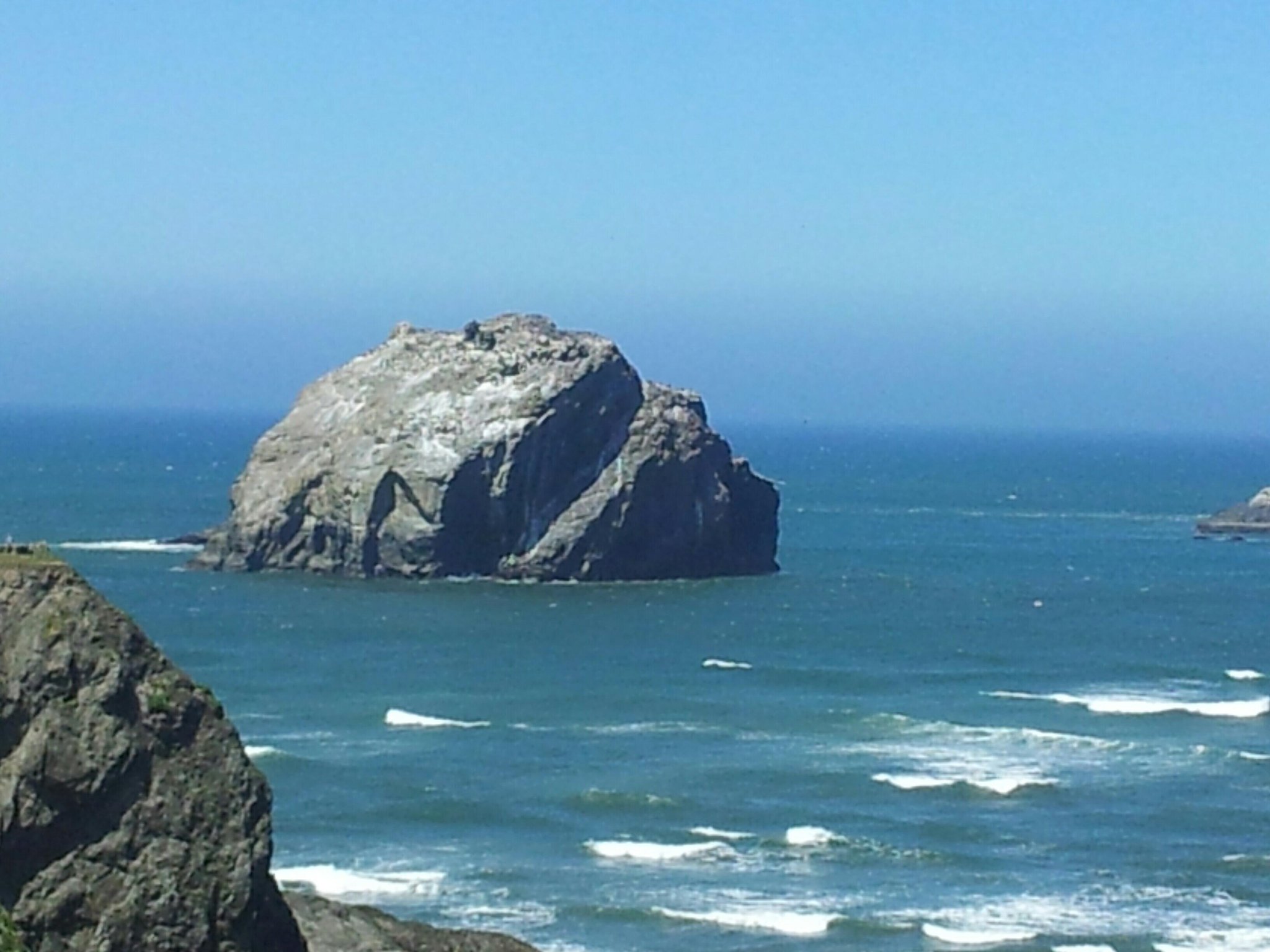 It took me a few minutes.  Truthfully I needed to cheat off the sign.  If you can't see it, I'll give you a hint.  She's looking up to the sky with half her profile above water.  The larger hump is her forehead and her nose is the next slope down.  You can see the two small ridges which make up her lips.  Pretty cool for something that happened naturally.
Be honest.  Did you see it?